How Digital Marketing Can Help Businesses During coronavirus
"The ultimate measure of a man is not where he stands in moments of comfort and convenience, but where he stands at times of challenge and controversy."
Martin Luther King, Jr.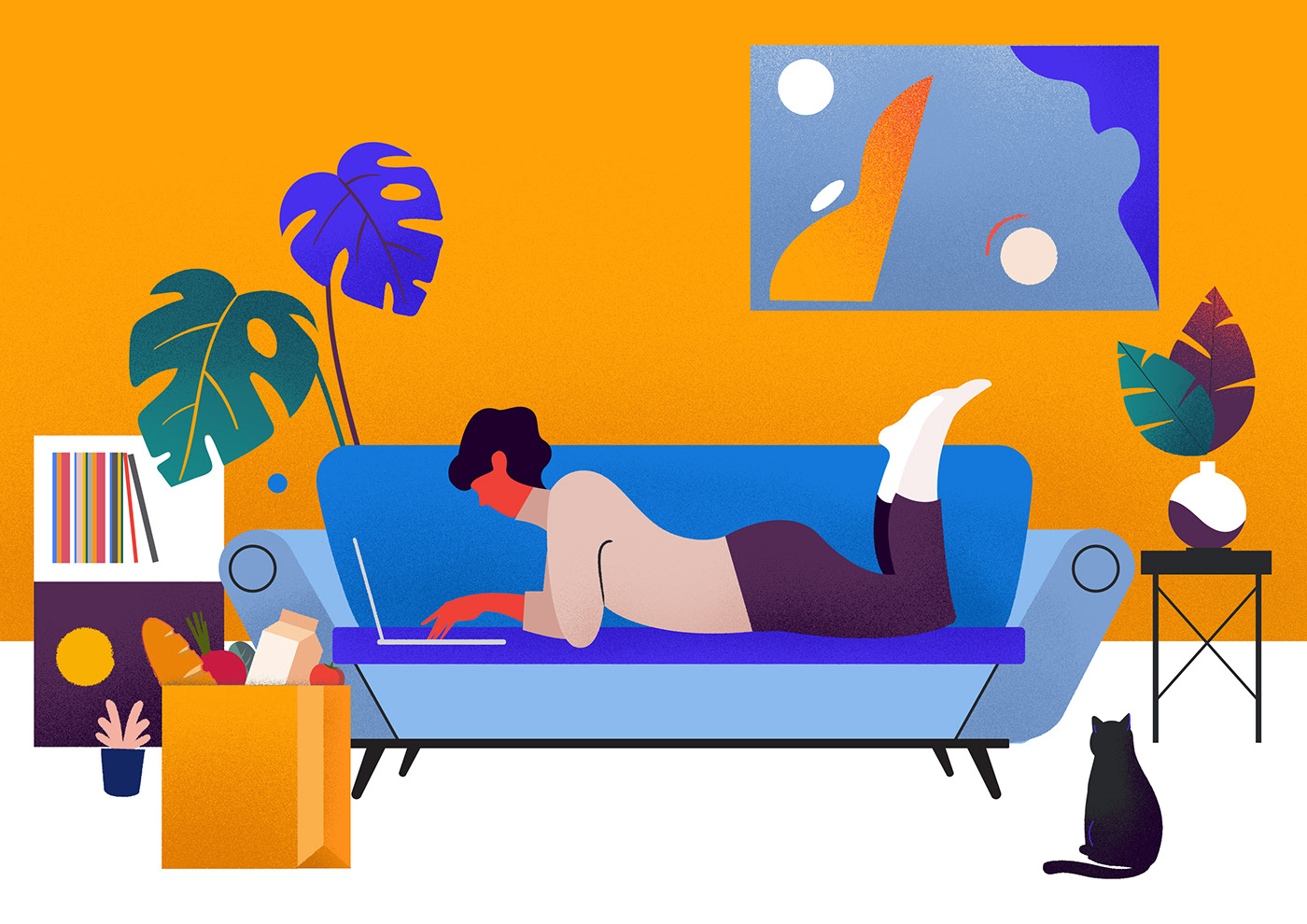 Coronavirus shocks you into nervous attention.
You're so worried about the future of your business. This virus ruined everything. Your business has changed, perhaps forever, due to the COVID-19.
Stress-related health issues, anxiety disorders, and cases of depression have skyrocketed over the past 5 months.
You get anxious about Coronavirus effects on your small business.
That anxiety cripples you and you start wondering what's better? What's Superior for my company right now?
I could keep going, but you get the point.
We're all in this together.
This article will not teach you how to gain or achieve in this crappy situation, but rather how to lose, let it go, and how to reinvent your business to thrive after the COVID-19.
We need a superhero to overcome this crisis.
If we could invent a superhero for you, we would invent digital marketing.
We believe that digital marketing is the right tool for you to turn your pain into strength, your problems into slightly better problems, and your trauma into power after a difficult time.
Now let's jump into Why and How?
Why digital marketing matters in a time of crisis?
In the old days, if I asked you, "what do you use for your marketing?" you say something like, " I use word-of-mouth referrals, print ads, billboards & TV.
On those days, marketing managers just smoked cigarettes (or pipes), drank wines and wrote ads for newspapers, magazines, and TV ( just watch Mad Men TV Series)
A few years went by. Then a few more. And then… the internet came. And then… Everything's changed.
Business owners began to notice that their traditional marketing channels weren't all that it was used to be. It wasn't influencing their sales anymore.
Everyone totally confused and things got really weird. So they came to a number of profound realizations and solutions.
One of those solutions was digital marketing.
Digital marketing is the component of marketing that utilizes the internet and online-based digital technologies such as desktop computers, mobile phones and other digital media and platforms to promote products and services.
It would be an awesome solution especially when all traditional marketing channels shut down. ( Just look around you and those business owners who are sadly hit the hardest by the Coronavirus pandemic).
How digital marketing helps small businesses during the Coronavirus?
Here are 6 ways of how digital marketing can help small businesses impacted by COVID-19
1. Can you please crawl out your shell?
Is your business online or not? That's the hard question that matters, the question that will actually get you somewhere. It's the question that can change your perspective on the business.
George Orwell said that"to see what's in front of one's nose requires a constant struggle."  I still struggle for getting many businesses to show up online.
You should have a website in 2020. Having a good looking website is so key. No matter what's your business, this is not a time to go into a shell and poke out your head every few days to see if the sun has come out or not.
2. Social Media for the times they are a-helping!
Look, this is how goes on these days. We're all impacted by the Coronavirus outbreak. We're locked in our homes. In a short amount of time, we can't visit our friends. We won't be able to eat at our favorite restaurant or go out to the movies. Many schools, offices & organization has been closed. I know that's kind of obvious, but I just wanted to remind you in case you'd forgotten.
These difficult moments are the moments that more people are on social media while stuck at home, scanning for updates, trying to stay touch with loved ones, and connect with the outside world.
It's not the right time to be too sales y, sticky, or pushy on social media_ but it's a great opportunity to understand and adhere to empathy and help out where we can.
We need each other now more than ever. Social media is a powerful tool to support people's needs & brings us together.
Use your brand to contribute to meaningful engagement areas or assist people with their needs. Joy is in building your brand through promoting your good deeds. The more helpful is your brand, the more it stands out after this crisis.
3. SEO is alright, don't think twice
When you have a business, your business needs to be able to listen closely to consumer fears, needs, and preferences as they evolve. SEO is suddenly a reality for millions of businesses that may not easily found on the top of search engine results pages (SERPs) prior to COVID-19.
Invest in SEO for your website. SEO will help people find your business online. SEO helps your company get traffic that can yield to conversions and revenue. SEO is cost-effective. I guarantee it.
It's a never-ending upward spiral. And if you think at any point you're allowed to stop caring about SEO, I'm afraid you're missing the point.
4. Content Marketing, Step it up and go!
It's difficult to create great content. It requires talking to your consumers, thinking about their needs, and solving their problems. But happiness comes from solving their problems especially in a crisis.
It's a great tool to build trust and relationships with your customers. You give them the information they need, and they give it back to you by more leads and more conversion rates. A win-win. This is what is so admirable about creating good copies for your business. No matter how difficult it may be, it's worth it in the end.
5. Email Marketing, I'll be easy to find!
Your email marketing campaigns should focus on storytelling rather than sales during coronavirus. Email is a fast and reliable channel to communicate with your customers and show them that you have things under control.
In this time of uncertainty, you should consider addressing your customers' desire for control in their lives, both in your email content as well as on other platforms.
6. Video Marketing, more important than ever!
In the days of Coronavirus, video is more important than ever. Video offers an opportunity for deep connections when consumers can see us and hear us and get to know what does your brand stand for?
Video is the only type of content that allows your brand to prove your presence as a human being, a daring dream to change lives, and the inspiration you will create for your customers. This is why video makes a difference.
I hope that all these solutions continue to be the case for the rest of your business.
These times are hard, but they will pass.
As Freud once said, "One day, in retrospect, the years of struggle will strike you as the most beautiful"
Beautiful things work better
Our specialist team can offer some useful tips to help you amplify your awesomeness.
For every new project we start, we'll plant one tree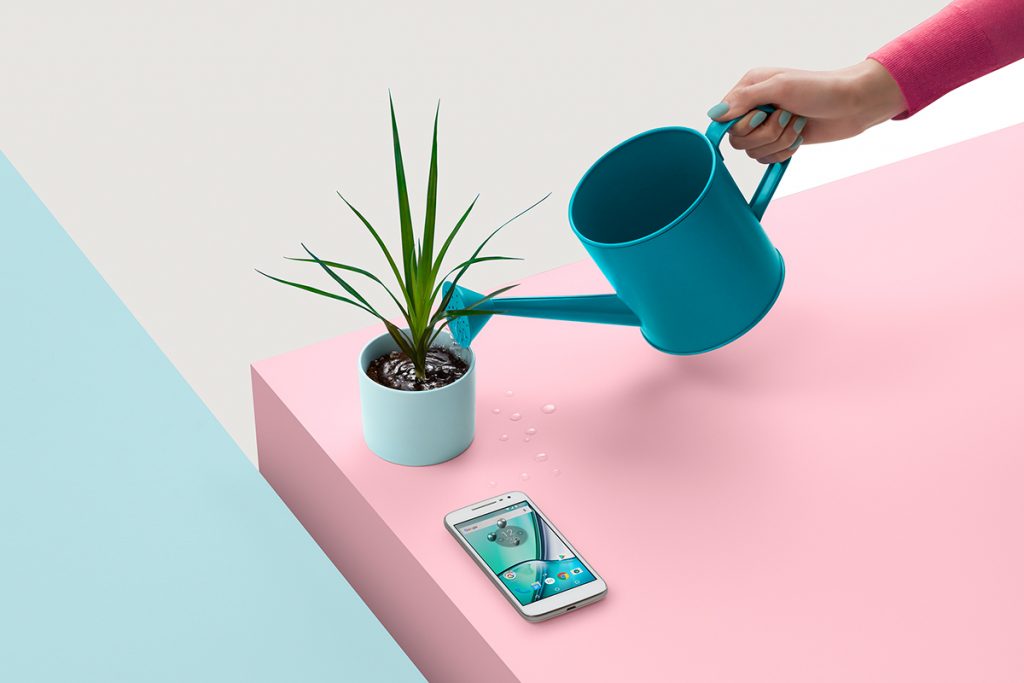 If you liked reading this post, you are surely going to love this